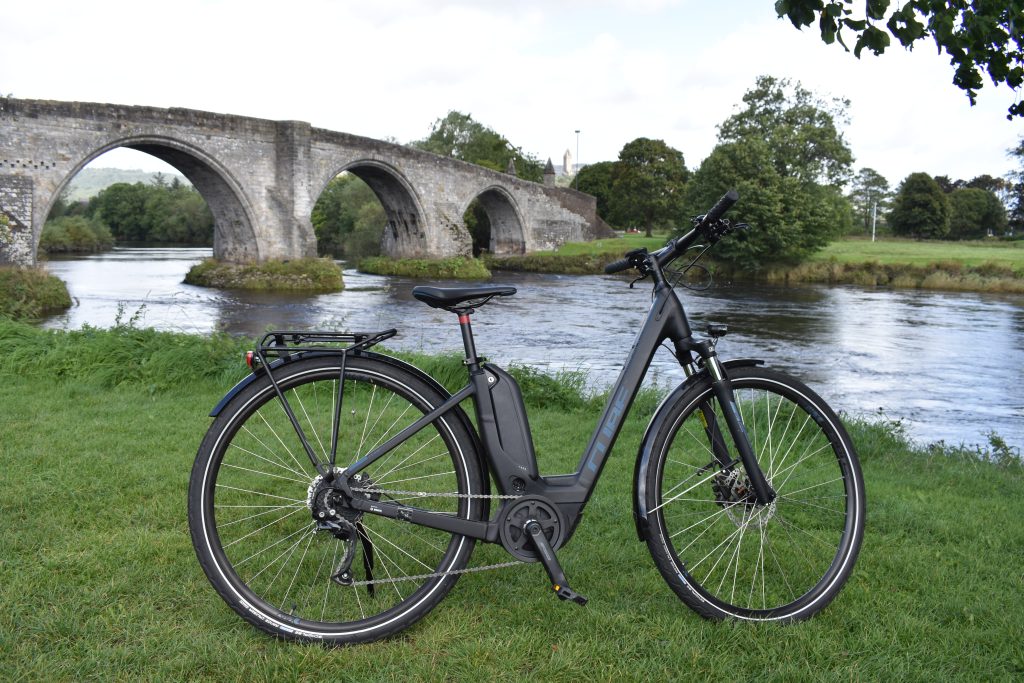 Bike Library
FEL offers a broad range of support for those wanting to take up more active travel. Since 2016 FEL have offered free ebike loans to any members of the public across Forth Valley. We also offer a range of other equipment including kids trailers, kids seats, cargo bikes and other cycling equipment.
Interested in an ebike?
We offer ebike loans for anyone within Forth Valley. If you're interested in becoming more active, ditching the car or are simply interested in leisure cycling and would like to trial an ebike try it out with us!
All bikes are supplied with locks, lights, helmets and panniers. If you would like additional support such as cycle training and route planning we can also provide this.
Ebike loan form