Scottish Government funds FEL to support community-led climate action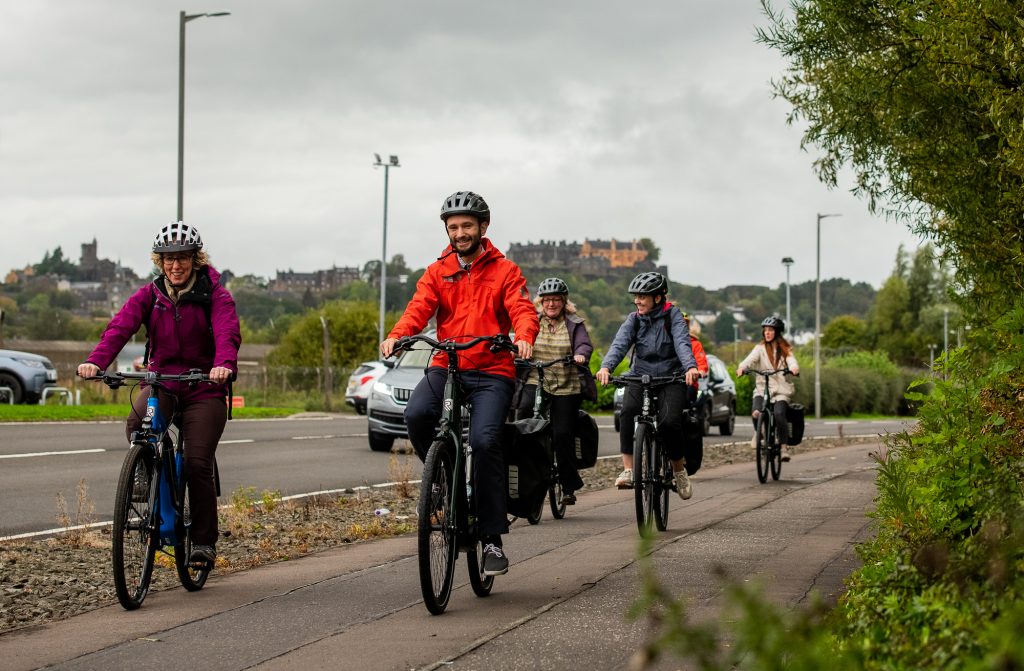 FEL Scotland secures substantial funding from the Scottish Government to support community-led climate action! 
We've been awarded £375,000 to deliver the government's Climate Action Hub strategy for Forth Valley and Loch Lomond and Trossachs National Park. 
The transformative initiative will see FEL lead a local partnership helping communities prepare for climate change by offering seed funding, expert advice and specialist training.  
Development Manager for FEL, Emily Harvey said: "This project is about empowering communities to take their own proactive measures against climate change – it's imperative! 
"We'll be teaming up with community groups, organisations, and other local charitable partners such as Transition Stirling to build robust local networks for climate action." 
The funding announcement was marked by a visit to Stirling by Lorna Slater Circular Economy Minister Lorna Slater on Thursday 28 September. She said: 
"Climate Action Hubs will put communities at the heart of net zero and I'm very pleased to see the Forth Valley Climate Action Hub joining our growing network.  
"These hubs, which are being supported by the Scottish Government's £4.3 million programme, will help coordinate local activity and increase public participation in climate action. 
"Local communities have a crucial role to play in helping us to achieve our shared national climate change targets and I look forward to working with the Climate Action Hub and the many others that are being created across Scotland."   
After a led cycle ride from Stirling Train Station, the Minister was given a tour of Stirling Reuse Hub which sells quality preloved goods as well as running workshops and events that promote sustainable living. 
Stirling Reuse Hub Manager, Kate Hamilton said: "We're delighted to be partnering with FEL to give communities the tools to come up with and put into action their own local climate solutions. 
"It's not just about making them better at handling climate change – although that's a big part of it. It's also about boosting community voices and campaigns. With all this, communities can have more say in local and national policies and processes." 
To find out how your community can get involved email info@felscotland.org