Reducing the University of Stirling's footprint using ECargo Bikes: A case study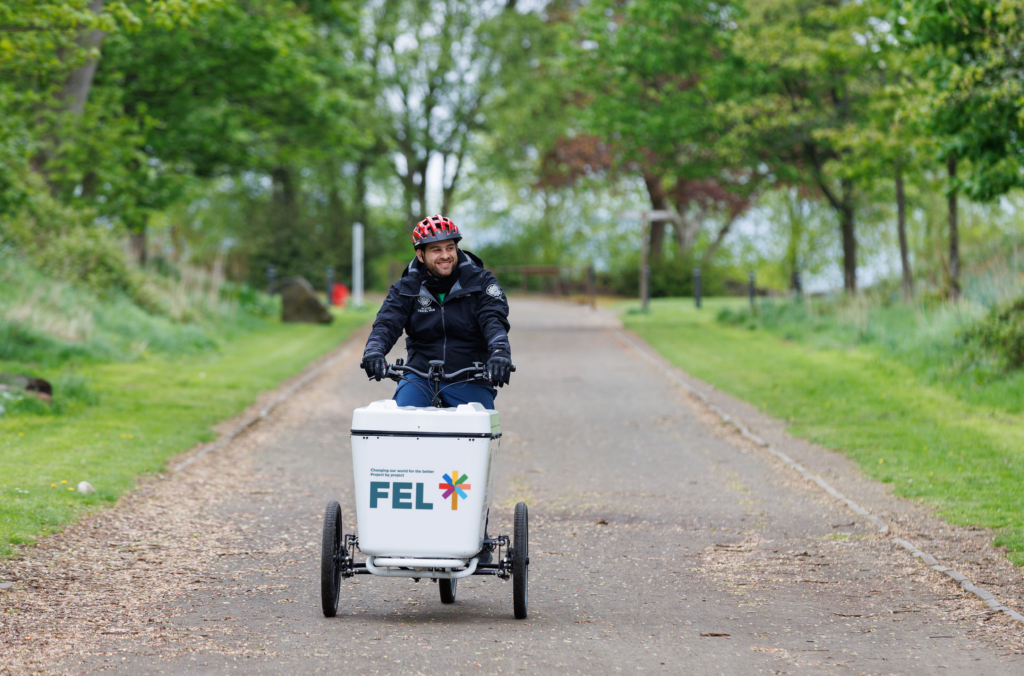 Aligning with Scotland's net zero emissions target date of 2045, the University of Stirling has committed to lowering its institutional footprint by pledging "to achieve net zero by 2040". 
Set on a stunning campus, well renowned for its castle and loch near the foothills of the Scottish Highlands, the university has sought the help of Forth Environment Link (FEL Scotland) to promote its net zero target while turning curious heads with various ecargo bikes.
Energy Saving Trust fund kickstarts FEL Cargo Bike Library 
FEL Scotland has collected a variety of cargo bikes over the years. Ranging from a two-wheeled Urban Arrow to an Ecargo Trike from Butchers and Bicycles, Forth Environment Link staff members initially used cargo bikes to deliver Pop-Up Hubs within communities, transport equipment and generally get around. In recent years, we've created a cargo bike library to support our communities in reducing their single-occupancy vehicle journeys, delivering food and improving mental and physical health while decreasing congestion in urban settings.  
The University of Stirling e-cargo bike loan since October 2021
One of our latest ecargo bike loans have been operated by the Facility Team at the University of Stirling to support their work towards creating a car-free campus and bolstering biodiversity. These were assigned to essential staff members who have to cover all corners of the campus and previously used grey fleet vehicles to do this.   
Catering to various users, we encouraged the team to try out different styles of ecargo bikes and select one that suited their needs most. As a result, we loaned out a two-wheel Tern and a three-wheel Butchers and Bicycles as these were most popular and lent themselves to a variety of uses. Since then, up to 250 miles have been covered on the e-cargo bikes by the University of Stirling.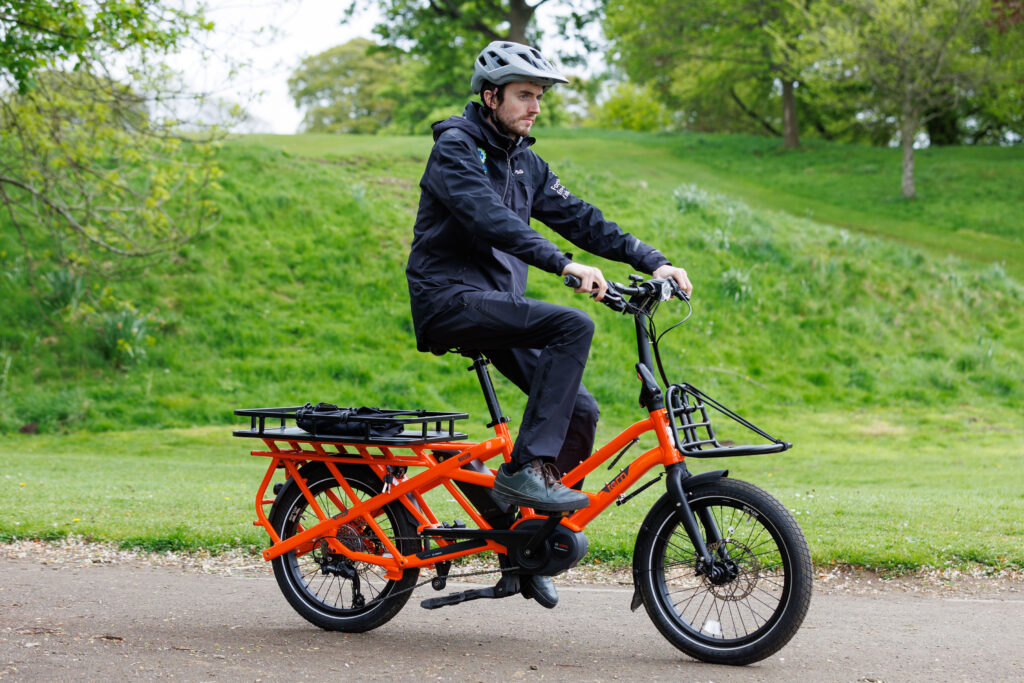 Image 1: Orange Tern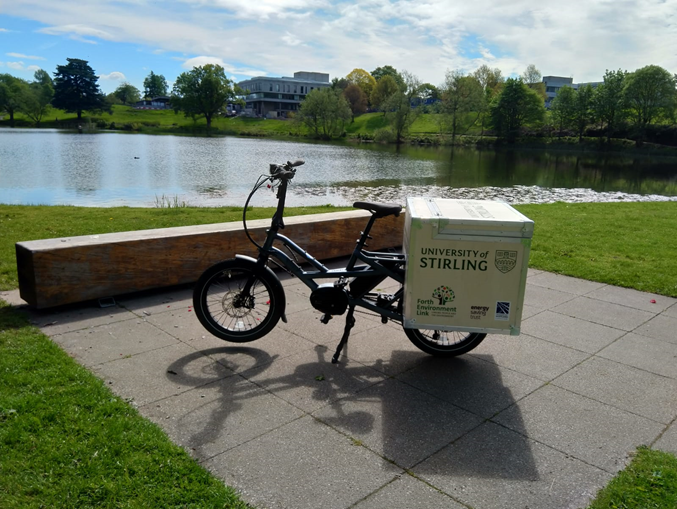 Image 2: Tern bike with a tailored box at the back
Meeting the ecargo bike champions
On a frosty winter morning, Mark and Frank are both standing by the ecargo bike excited to be interviewed. Frank works as Assistant Supervisor for the Facility Office and Mark is a porter for the university – they have been using the ecargo bikes regularly.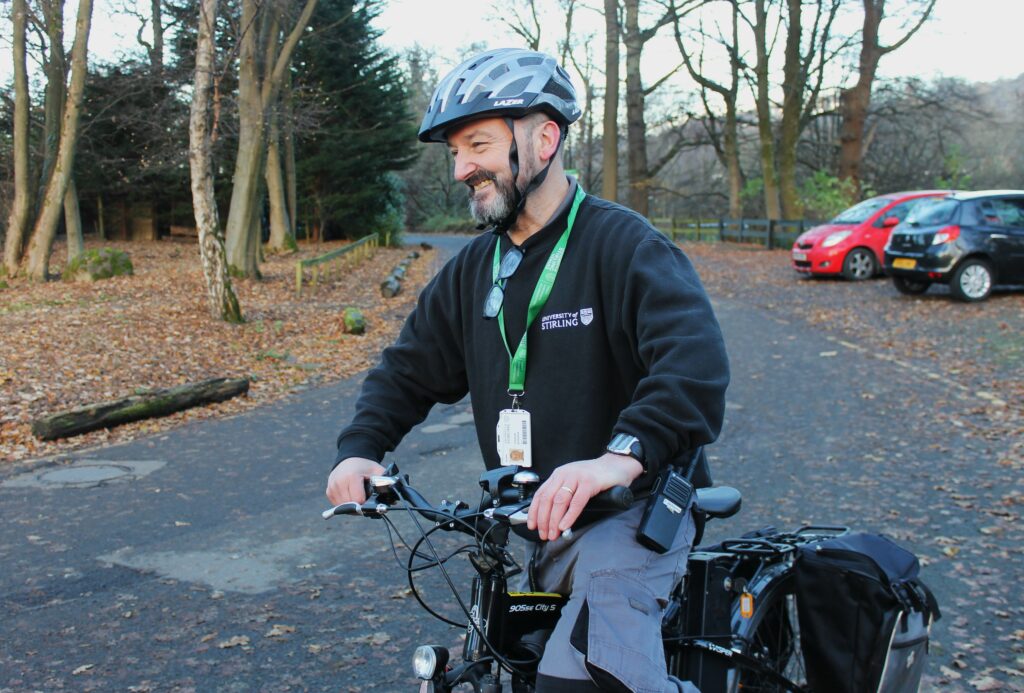 Image 3: Frank using one of the ebikes  with pannier bags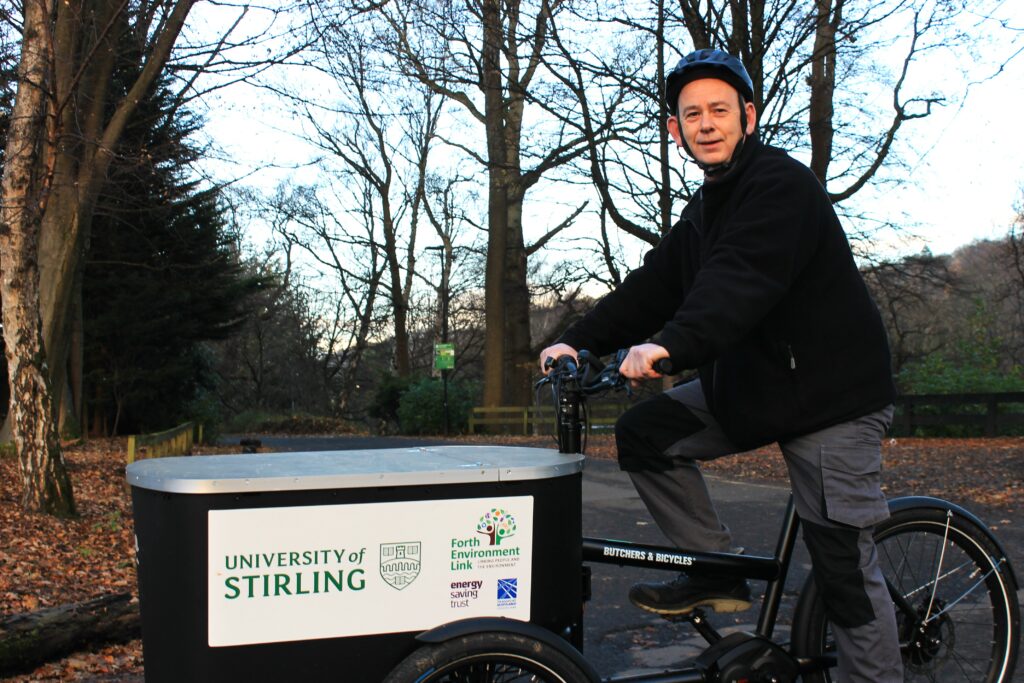 Image 4: Mark on the branded Butchers and Bicycles
Here's their top insight on the ecargo bikes: 
"One day the boys in the van were at the castle. They all took the roadway, and I came the back way on an ecargo bike and I was 10 seconds ahead of them. You're just as quick on the ecargo bike."  "It will be great once the active travel path in Causeway Head (Walk, Cycle, Live Project) will be done so we can use the ecargo bikes to go to our off-site accommodation." 
Bits and bobs such as folders, paperwork, jackets, sandwiches and computers. However, "the cargo can only take up to 70 kg. It's great for smaller items, getting the users active and in the outdoors." Frank says it's very handy when you have to be in multiple sites, "you just park your bike outside, lock it up, do the fire checks – and go do your next job." While some e-cargo bikes' weight-carrying ability can be restricting, they allow an easy and fast way to go out and about and park quickly to complete some daily tasks. 
Mark states that "after you've been on it 3 to 4 times you feel confident. It's just the turning point on them – you've got to think before you start." They added that the e-cargo bike induction was very useful training to gain confidence – but also their knowledge of the new Highway Code updates. 
While seasonality still perseveres as one of the main barriers to walking, cycling and wheeling in Scotland, Mark argues that "on sunny cold days, once you are wrapped up and have the right gear it's alright". 
Both were insistent on pushing its usage to the wider university for the departments that might reap its benefits. The funny glances and questions from students and staff already show the curious and fun effect e-cargo bikes can offer in a university setting.
Shifting the cycle – we still have a few miles to go! 
"We only got a couple of vans between the eight of us, so whenever everybody's out we use the bikes to go to the other end of the university."  
While the shift in ecargo bike usage increased during the pandemic to allow essential workers to deliver safely and actively, business-as-usual makes it hard for teams, such as Mark's and Frank's, to prioritise active transportation. This sometimes means that the e-cargo bikes are a last resort. Seeing ecargo bikes in action and hearing these stories will continue to turn heads and get more people interested in practical cycling solutions for business needs.
If you are looking to trial an ecargo bike for your organisation, please get in touch with us!