FEL hosts electric bike reuse workshop
Working together with Transition Stirling as we investigate the viability of ebike reuse, a pathways day was organised in conjunction with Circular Communities Scotland and the Cycling Scotland-funded Affordable Access to Bikes project (AATB). This opportunity arose from the AATB Bike Reuse Workshop in August and the follow up meeting in September with FEL, Bike Works and Lang Toun Cycles, organised by Chris Sanderson (National Bike Reuse Coordinator). And on a wintery autumn morning individuals from FEL, Recyke-a-bike, Lang Toun Cycles Kirkcaldy, Biketown, Velocity Inverness, Community Gift Exchange and First Step Bikes travelled to FEL's warehouse.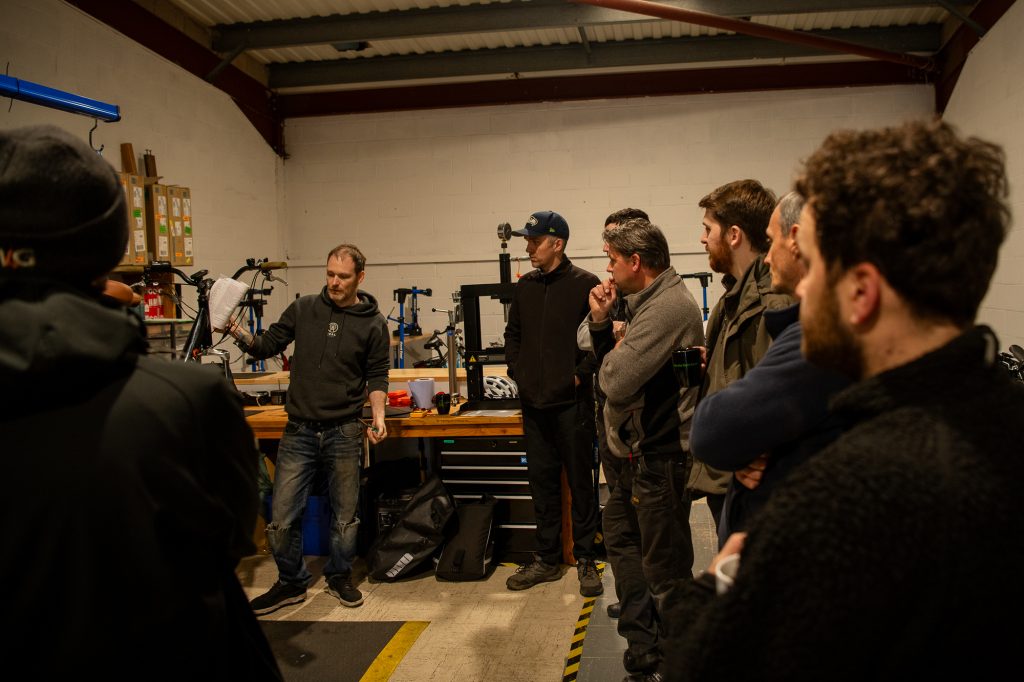 The day was led by Ian and Allan from Bike Works, who took the group through best practice in dealing with second hand ebikes. Throughout the day discussion topics included battery management storage and safety, diagnostic processes in batteries and motors outside of mainstream brands, the opening up and sharing of resources, all ultimately working toward providing a framework for individuals to work alongside.
In the afternoon, participants were welcome to try out what had been learnt with a hands on session with second hand ebikes supplied by Transition Stirling. Many thanks to the Affordable Access to Bikes project, for coordinating the session and participants, including covering any associated costs.
For more information on the support available to those involved in bike reuse (including e-bikes), please contact Chris Sanderson, National Bike Reuse Coordinator, Circular Communities Scotland chris@circularcommunities.scot