FEL cleans up route to new warehouse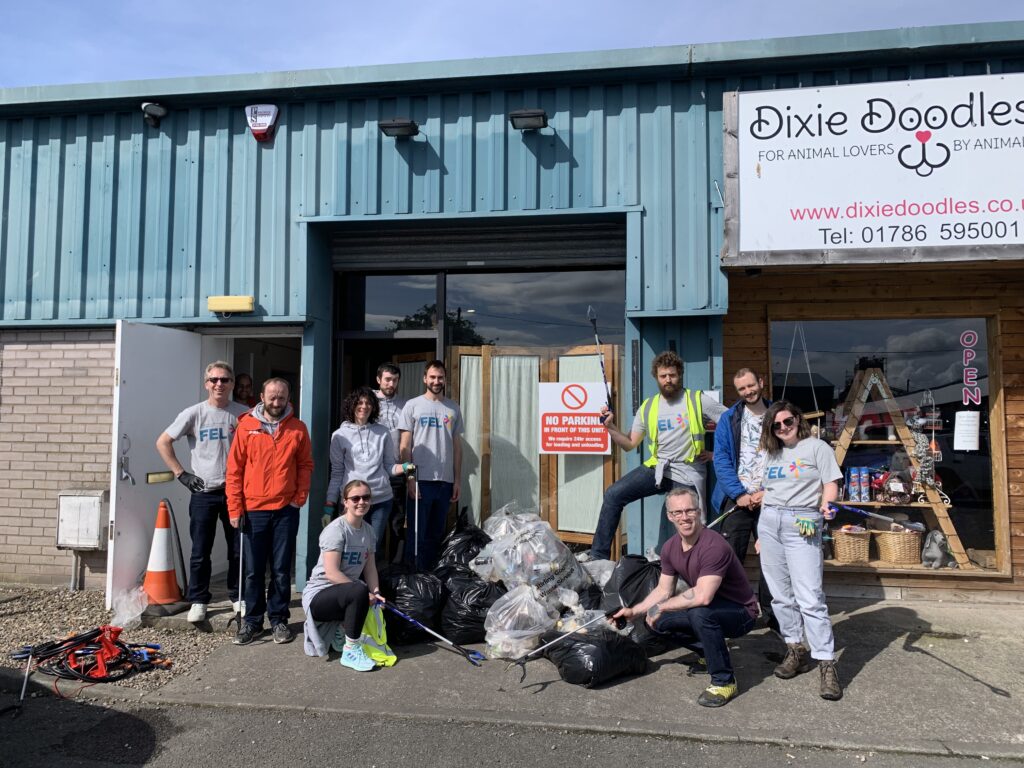 When FEL moved into our new warehouse in Springkerse Industrial Estate, we knew we wanted to do something positive to mark the occasion. On Tuesday 9th May, during one of the first warm, sunny days of the season, we went out en masse to litter pick.  
Over the course of the mile's journey from our offices in the historic, refurbished Barracks, to the location of our warehouse on Cunningham Road, ten FEL staff members collected 10 bags of general rubbish as well as 8 bags of recyclable materials. These included 5 bags of plastic bottles and cans, 2 of paper and cardboard, and 1 of glass.  
Even more litter picking was taking place at the warehouse, as three Project Travel team members undertook their own clear up of the space immediately surrounding our new location.  
The activity was planned and organised by Senior Project Officer Steven McCready, who borrowed litter picking equipment from our colleagues at Keep Scotland Beautiful. Many may not be aware that Keep Scotland Beautiful will provide kits for litter picking events in the Forth Valley area free of charge, meaning that community-minded citizens can clean up their streets without paying out for essential gear.  
Stirling residents can also request litter picking equipment from Stirling Council. Residents may not know they are also able to request council workers come to an area to clear litter and leaves. It can sometimes be tricky for council workers to know exactly where problem spots are, and reporting it assists greatly.  
FEL had a wonderful day out doing something positive, and we hope we inspire community heroes to get out and do a litter pick in the streets around their own homes!