MOTHERLOAD screening: Cargo bikes in Stirling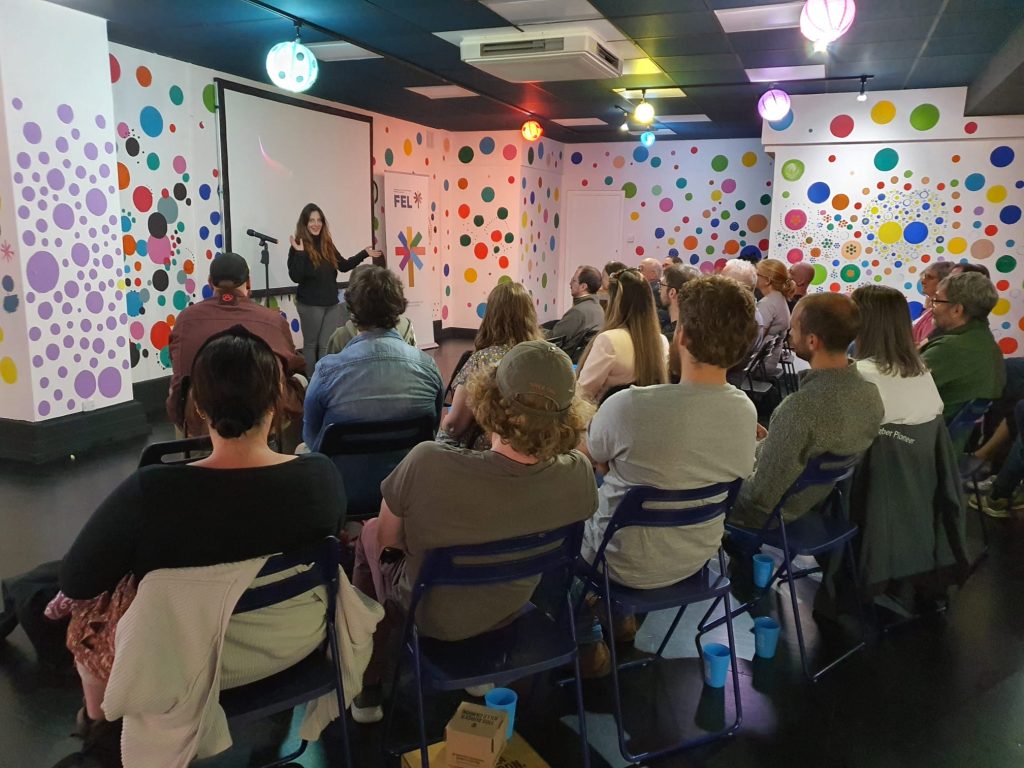 On Tuesday 8th August, just as the UCI Championships were kicking off in Stirling, we held a free screening of the award-winning crowd-sourced documentary, MOTHERLOAD.
35 people attended the screening, held in Made in Stirling's upstairs event space. Cookies were provided by Vera, along with home-popped popcorn. The youngest person in attendance was just 8 weeks old, and her parents were delighted that they may be able to cycle with her sooner rather than later!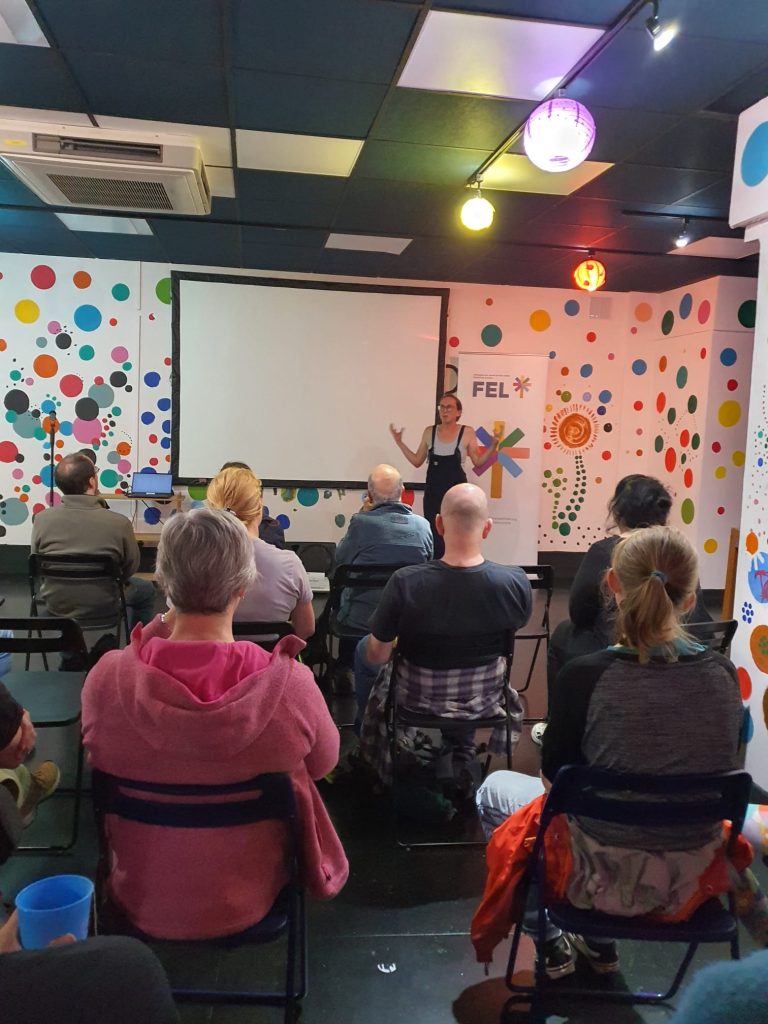 Prior to the screening we heard from Ashleigh Phillip about her experience of using a Babboe cargo bike around Stirling; and from Carly Ramsay, representing Transition Stirling, who spoke about using the Butchers and Bikes cargo on loan from FEL to manage their Ditching Disposables project.
Following the emotional ending of the film, our Active Travel Project Coordinator Sam Gibbons answered questions about the 0% interest loan from Scottish Government via Energy Saving Trust that can be used to purchase a new or used electric cargo bike.
We also talked about our own library of cargo and ecargo bikes, and how Forth Valley residents can arrange a loan to trial one for between 3 days and 3 weeks.
And of course, we had the Tern GSD and Gazelle Cabby downstairs: fantastic examples of both electric assist and manual cargo bikes!
Sandra from Pioneer Kincardine said: "Cargo bikes could save the world."
And Stirling Cycle Training also left us a message: "Thanks for arranging the show. Great film and really thought provoking. Seriously tempted to get a cargo bike…"
We highly recommend watching MOTHERLOAD on Vimeo if you couldn't make it to the screening, and get in touch today to see how you could add fun and cut carbon from your life with a cargo bike.