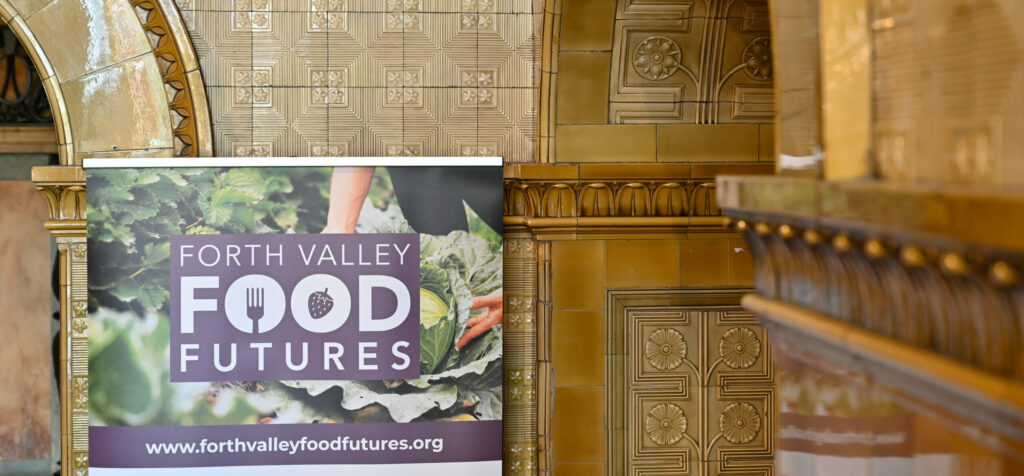 Let's get going
Our Community Hubs provide help and advice for making everyday changes that will make a big difference. Live better, protect the planet.
Description
Our original base has come a long way since starting out as Scotland's first cycle hub back in 2013. We're still helping everyone move around more sustainably, but we can also support you in making other everyday choices that can help you live well locally: eating healthily, reducing inequality, caring for the environment and making what you have last longer too. We're a friendly bunch, so come in and see us any time.
Monday – 10am – 2pm
Tuesday – Closed
Wednesday – Closed
Thursday – 10am – 2pm
Friday – 10am – 2pm (Transition Stirling day)
Saturday – Closed
Sunday – Closed
Address
Train station
Railway Station
Goosecroft Rd
Stirling FK8 1PF
Facilities
Bike Tools
Information and maps
Shared space

Activities
Hub Information Centre
Advice
Wellbeing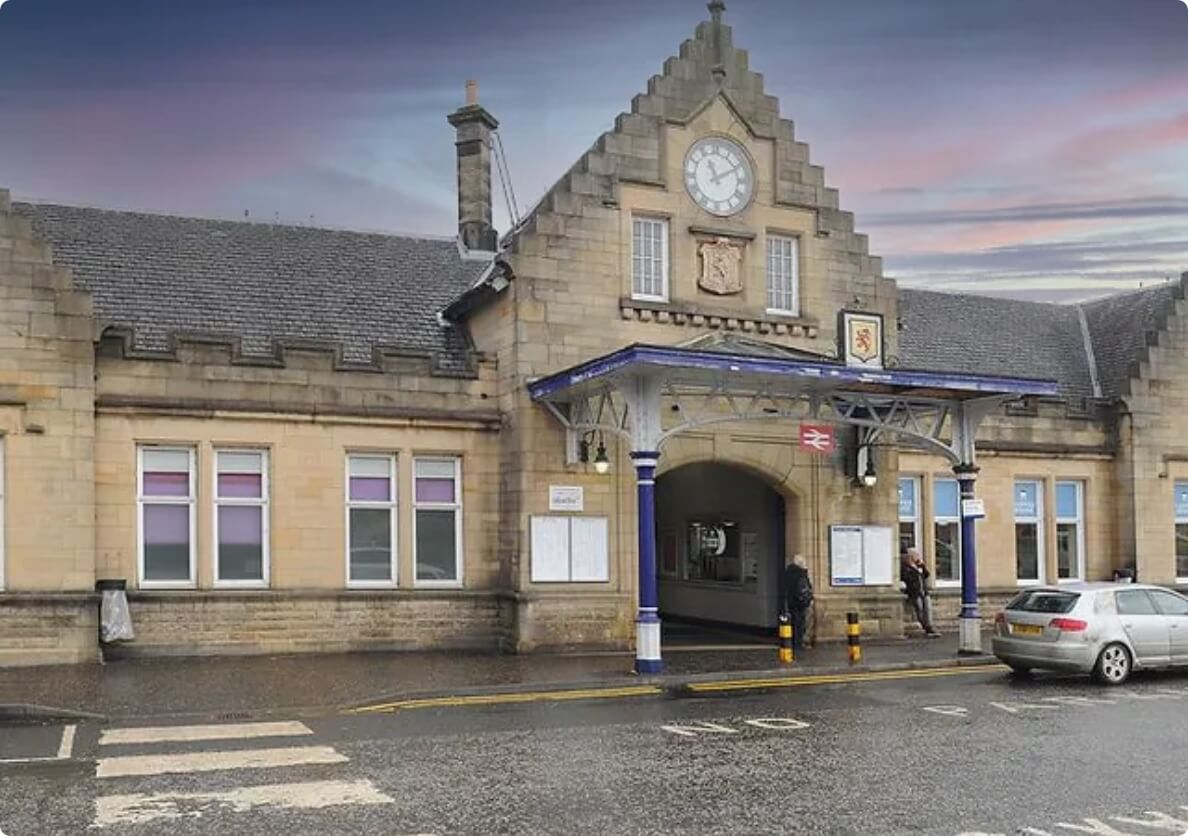 Description
The Lornshill hub was opened in the 2018/19 school year and was the very first of its kind in Scotland. It has since supported pupils, staff and parents by offering cycling skills sessions, health walks, foraging walks, led rides, litter picks, and transitional work for primary seven pupils including the "Bike Buddies" free bikes project which has delivered 271 to primary sevens attending Lornshill. The Lornshill hub has been used as a blueprint for developing the next four school hubs.
Address
Tullibody Rd
Alloa
FK10 2ES
Facilities
Active Travel Project Officer

Description
Bannockburn High School was the first school in Stirling to have an Active Travel Hub project, beginning with led rides offered through the schools' health and wellbeing programme. Since starting in 2022, the school has supported over 1140 engagements through led rides, cycle skills sessions, step count challenges and health walks. As the project goes into its second year it will be aiming to build on the successes of the first year through the addition of skateboarding to its offering.
Address
Broombridge
Bannockburn Rd
Stirling
FK7 0HQ
Facilities
Active Travel Project Officer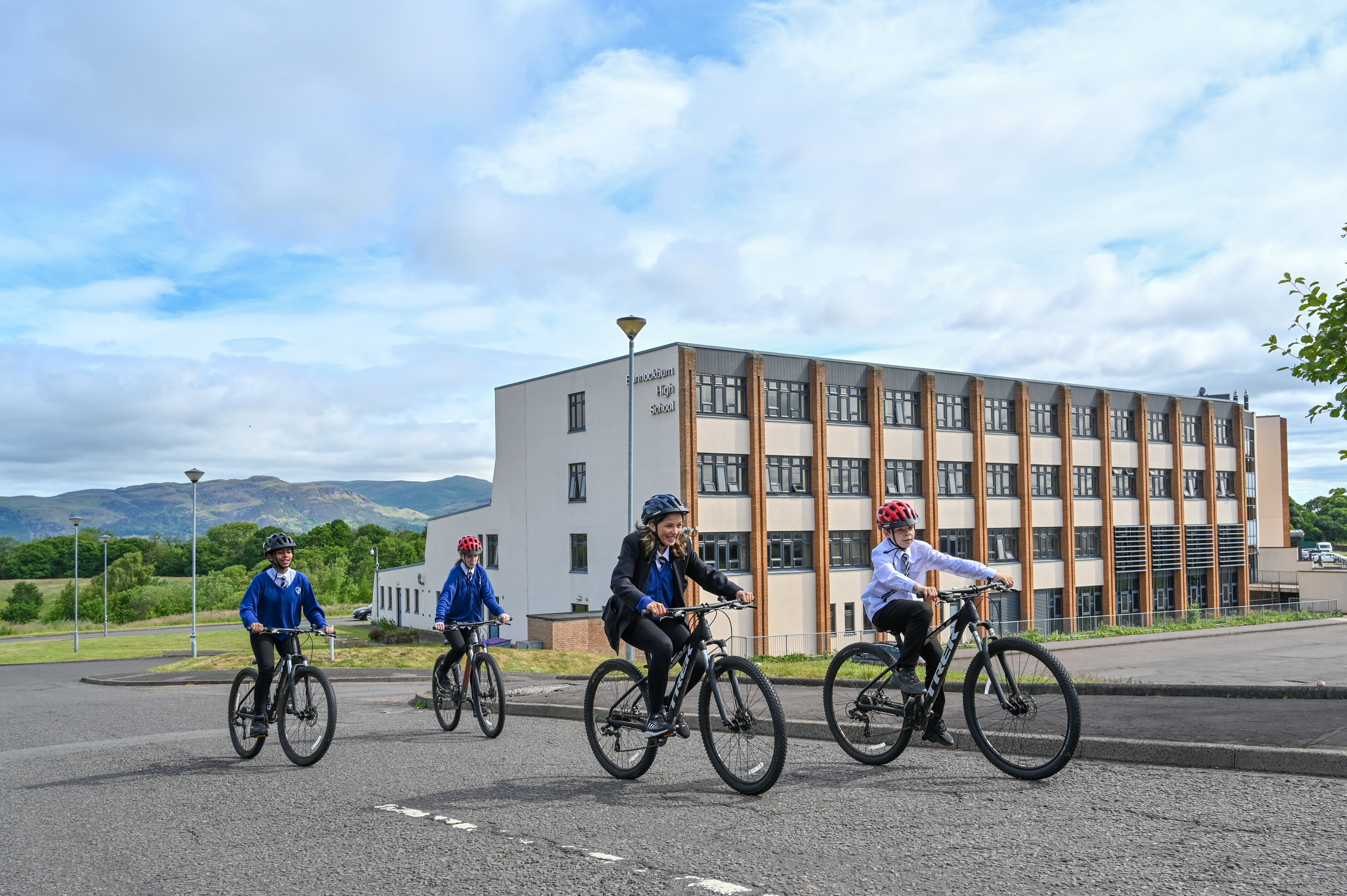 Description
Alloa Academy was the second school in Clackmannanshire to develop an Active Travel Hub project building on the success of the Lornshill Hub. It has engaged students, staff, and parents through various active travel activities, including led rides, health walks, litter picks, and led electric bike rides. The hub partnered with local organisation Vital Spark to give pupils the opportunity to experience time within a workshop building electric bikes. In just one year, it has encouraged non-attendees to participate in school activities through led rides. The hub recently initiated the "Bike Buddies" project, providing free bikes to pupils within SIMD 1/2 areas.
Address
Bowhouse Rd
Alloa
FK10 1DN
Facilities
Active Travel Project Officer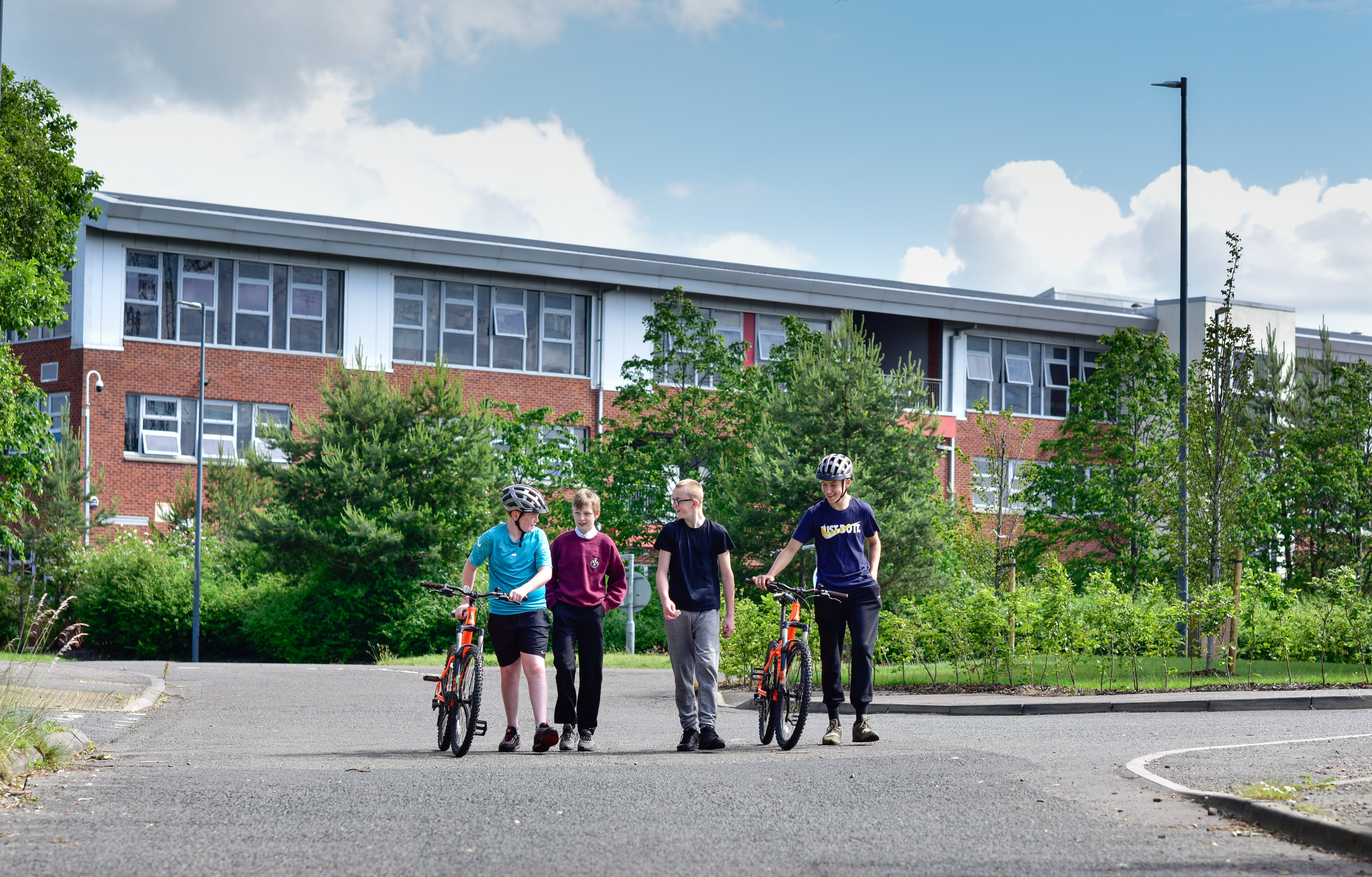 Description
Good food is vital to the quality of people's lives. Clacks Good Food believes that every person in Clackmannanshire should always be able to afford and access the food that keeps them healthy and well.
Together, FEL Scotland and Clacks Good Food create a powerful partnership that combines expertise, resources, and funding to drive positive change in Clackmannanshire's food landscape. By collaborating, we strive to ensure that every community has the means to access and afford the food they need to lead healthy and fulfilling lives.
Address
Clackmannanshire Council Area
Activities
Food Advice
Food Partnerships
Conferences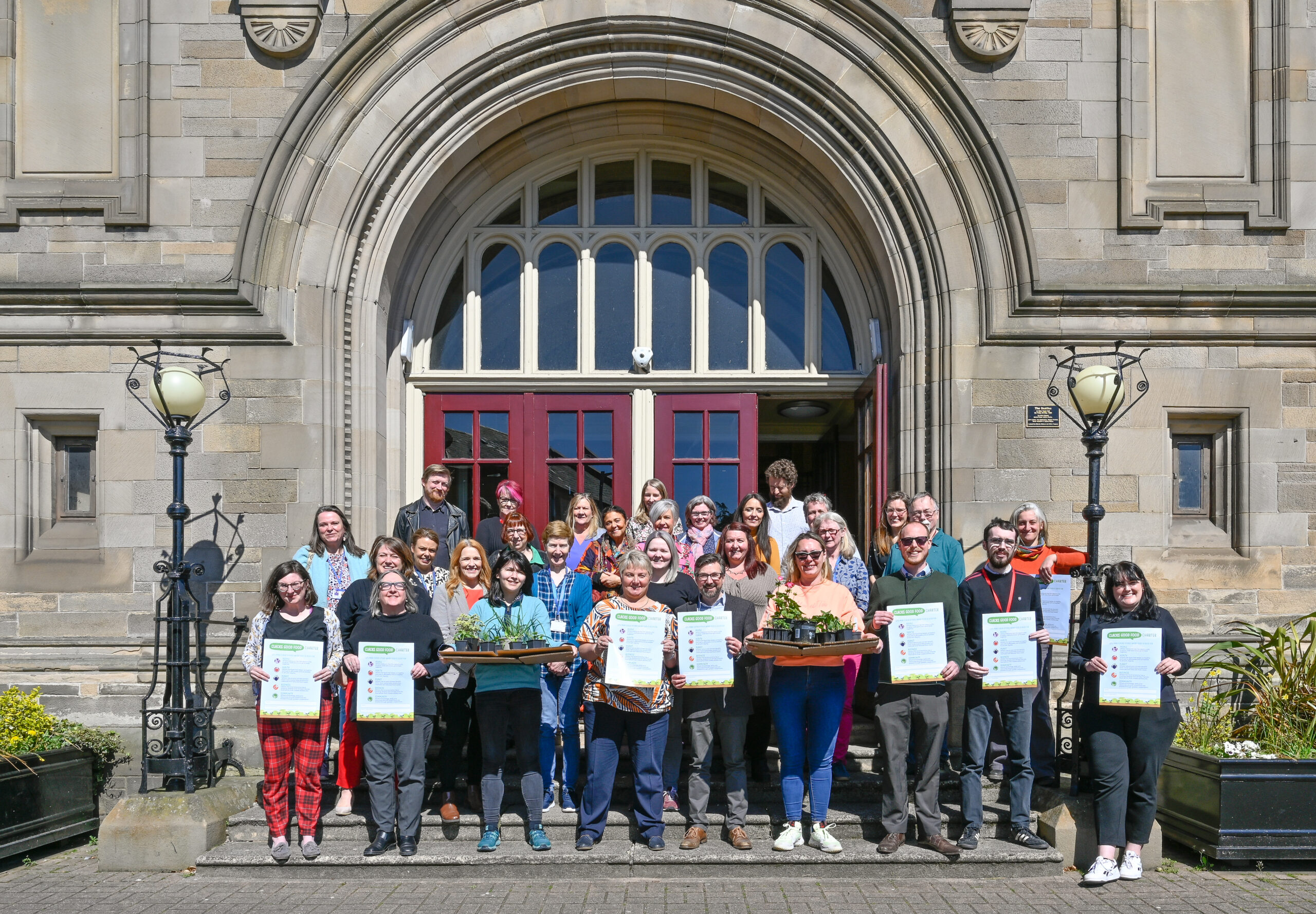 Description
Stirling produces fantastic food. Our communities grow and cook together, some of our schools have tiny farms, and creative and inspiring food projects can be found across the region.
However, Stirling faces a range of challenges across its food system, including inequalities in access to good food, issues of food inaccessibility in both urban and rural areas, and an unhealthy and unsustainable food landscape. These challenges highlight the need for concerted efforts to address food disparities, improve food access, and promote healthier and more environmentally sustainable food practices. By recognising these challenges, Stirling can work towards creating a more inclusive, equitable, and resilient food system that benefits all residents.
Address
Stirling Council Area
Activities
Food Workshops
Food Advice
Food Partnerships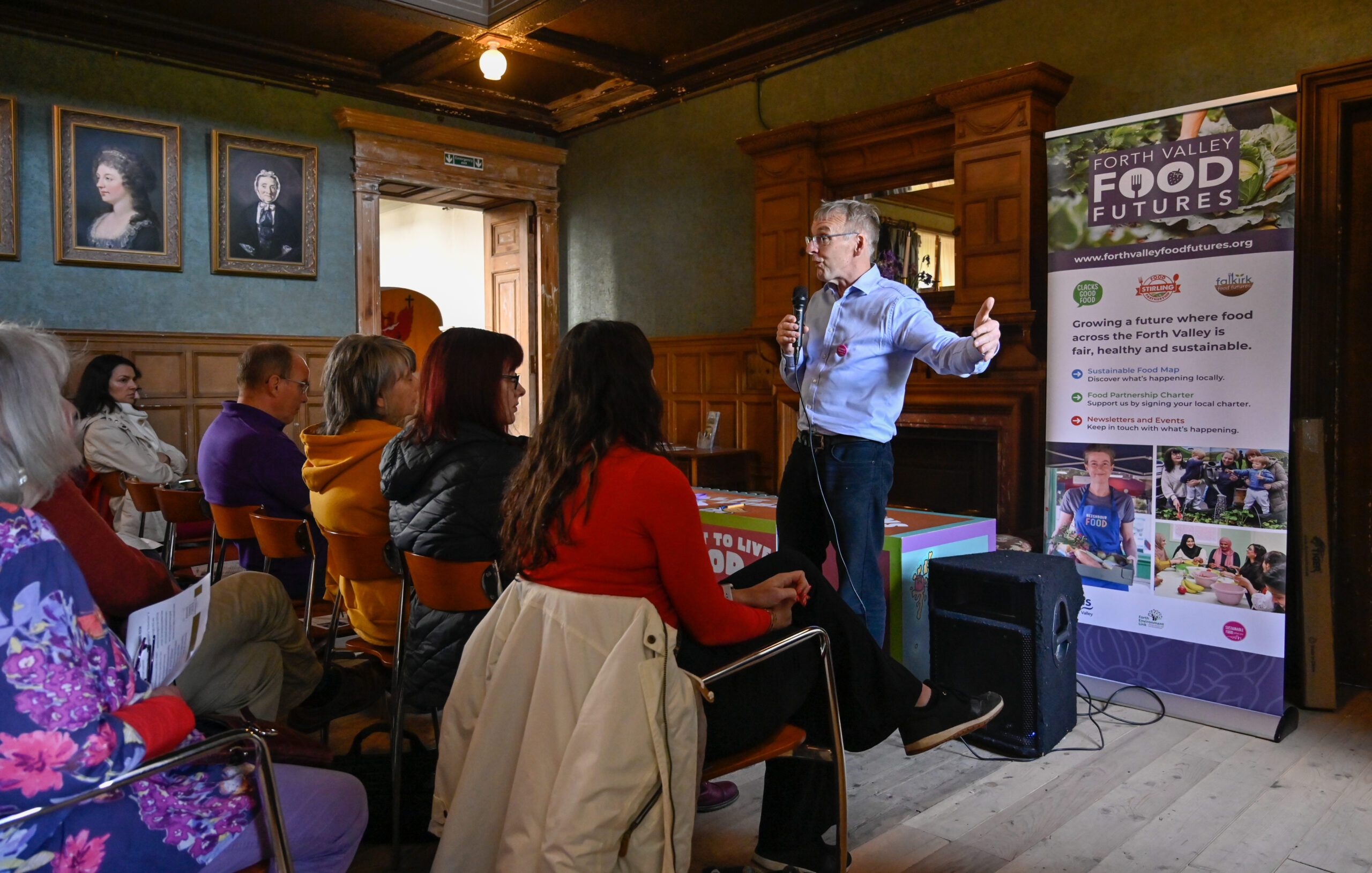 Description
Falkirk Food Futures, a legacy project funded by the UK Government's Community Renewal Fund, is a partnership initiative led by Falkirk Food Futures and various stakeholders. This collaboration, including FEL Scotland, Falkirk Council, NHS Forth Valley, CVS Falkirk, and local third-sector partners, aims to create a fairer, more resilient, and sustainable food future for the region. The project incorporates a grant fund for community groups, a Young Good Food Ambassador Programme, skills sharing, capacity building, and well-being training for community organizers and volunteers. The funded projects encompass community learning spaces, food drop-in services, training kitchens, and outdoor growing areas.
Address
Falkirk Council Area
Contact
https://forthvalleyfoodfutures.org/
Activities
Food Advice
Growing and Food
Partnerships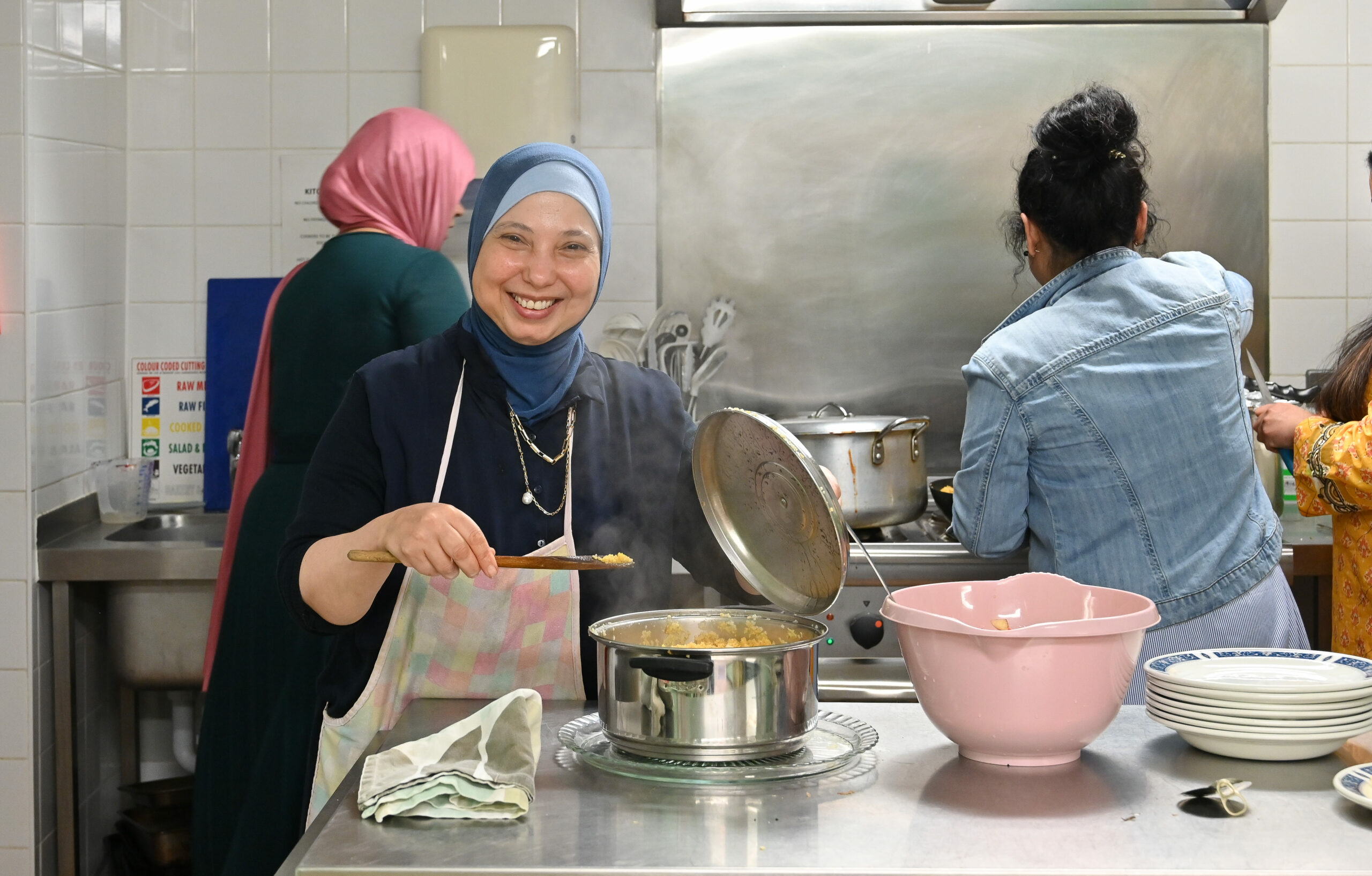 Description
We are currently developing school hubs at Larbert and Balfron High Schools. These will present unique challenges due to their size and location, respectively. Whilst we will follow the blueprint set out by the current schools, there will be room to adapt the offering to meet the needs of the school, its pupils, staff and the wider community. There will be a focus on bus provision and encouraging pupils to use their new under-22 bus pass.
Change starts here
Our first Hubs changed the way people travelled. Now they're changing the way they live, helping build the knowledge, skills, friendships and confidence we all need to thrive.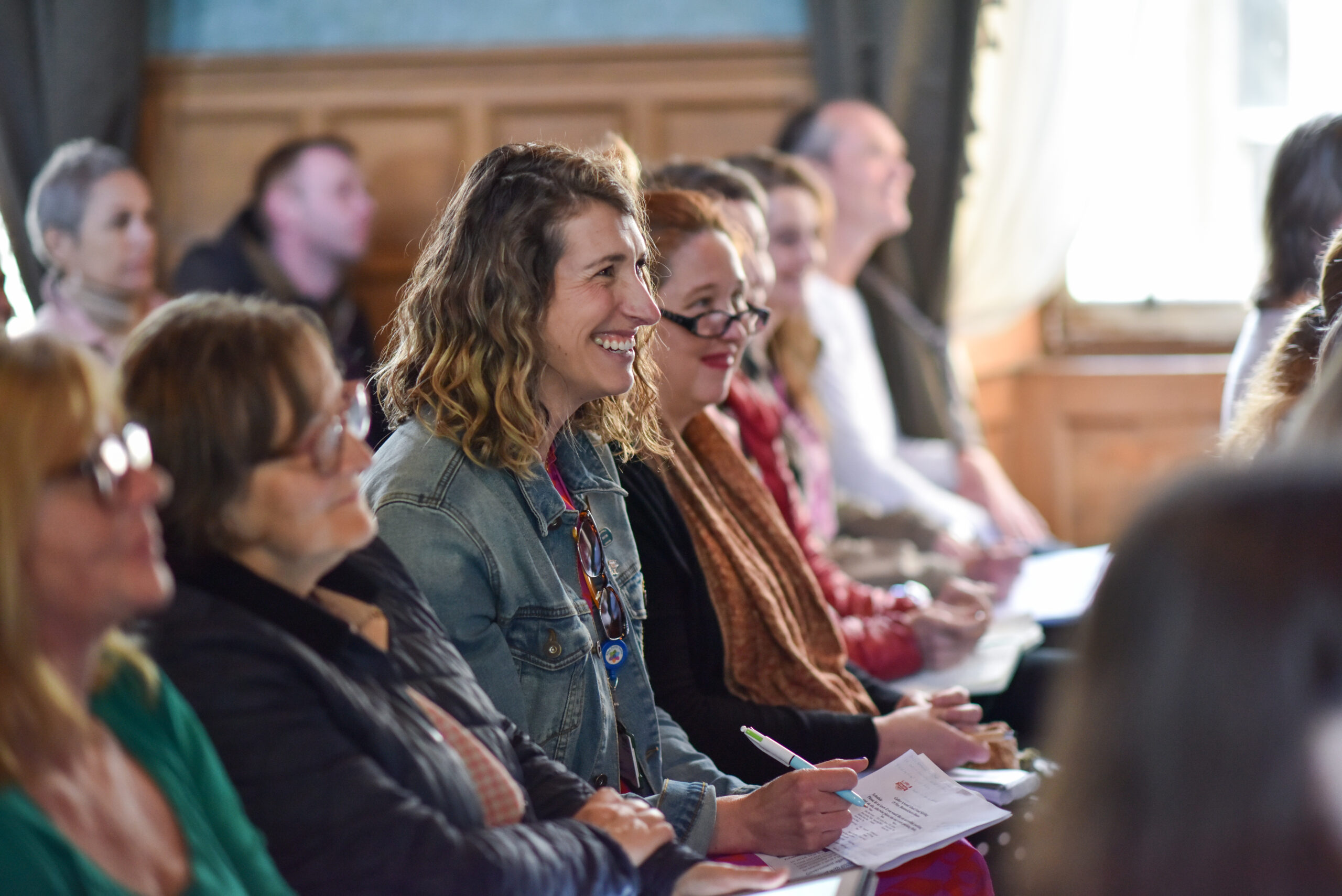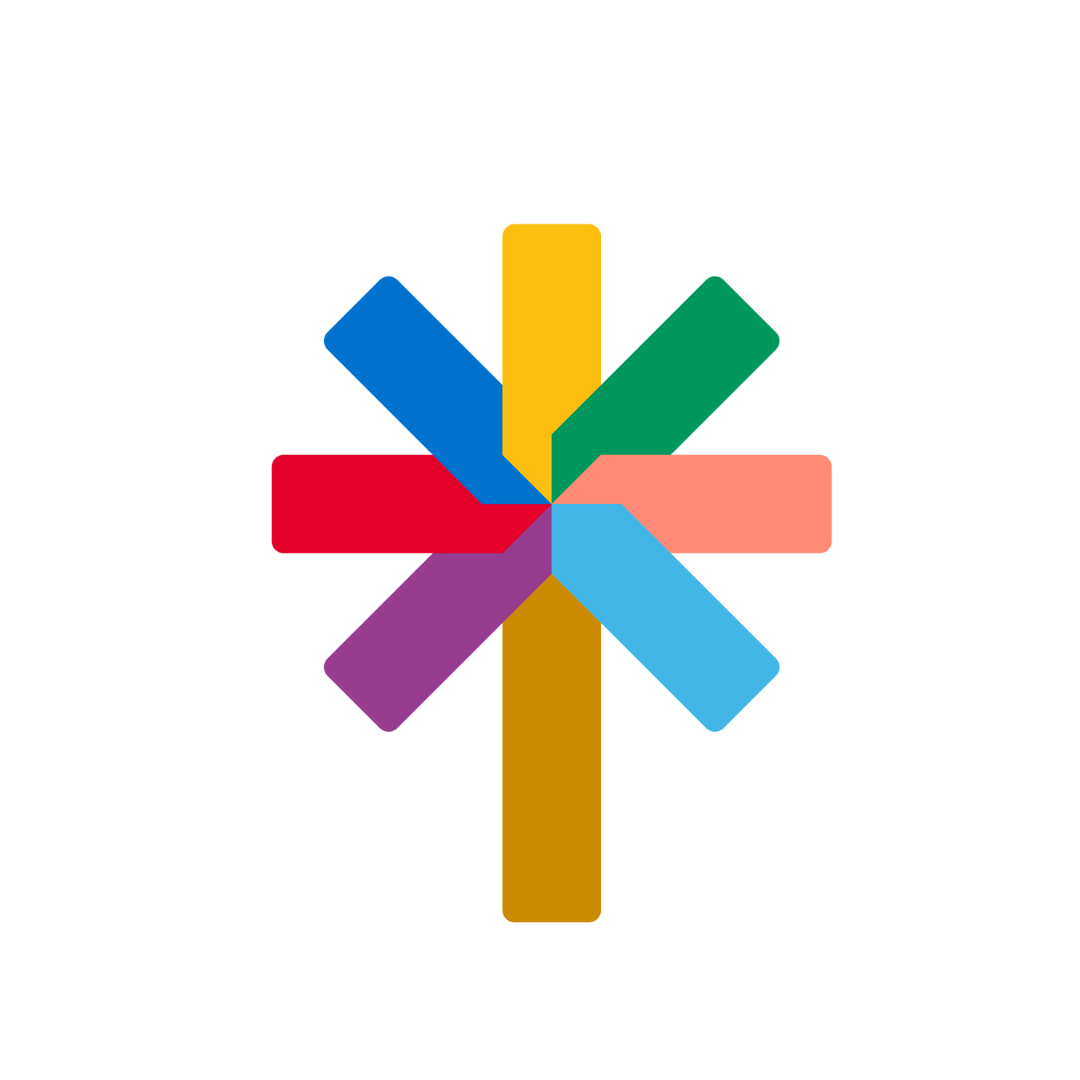 The ebike trial gave us the chance to try cycling again as we had not had bikes for a long time. I think an e-bike gives the option of using it without power if you want and also the option of extra power if you need or want it. We go further on our e-bikes."
NHS Forth Valley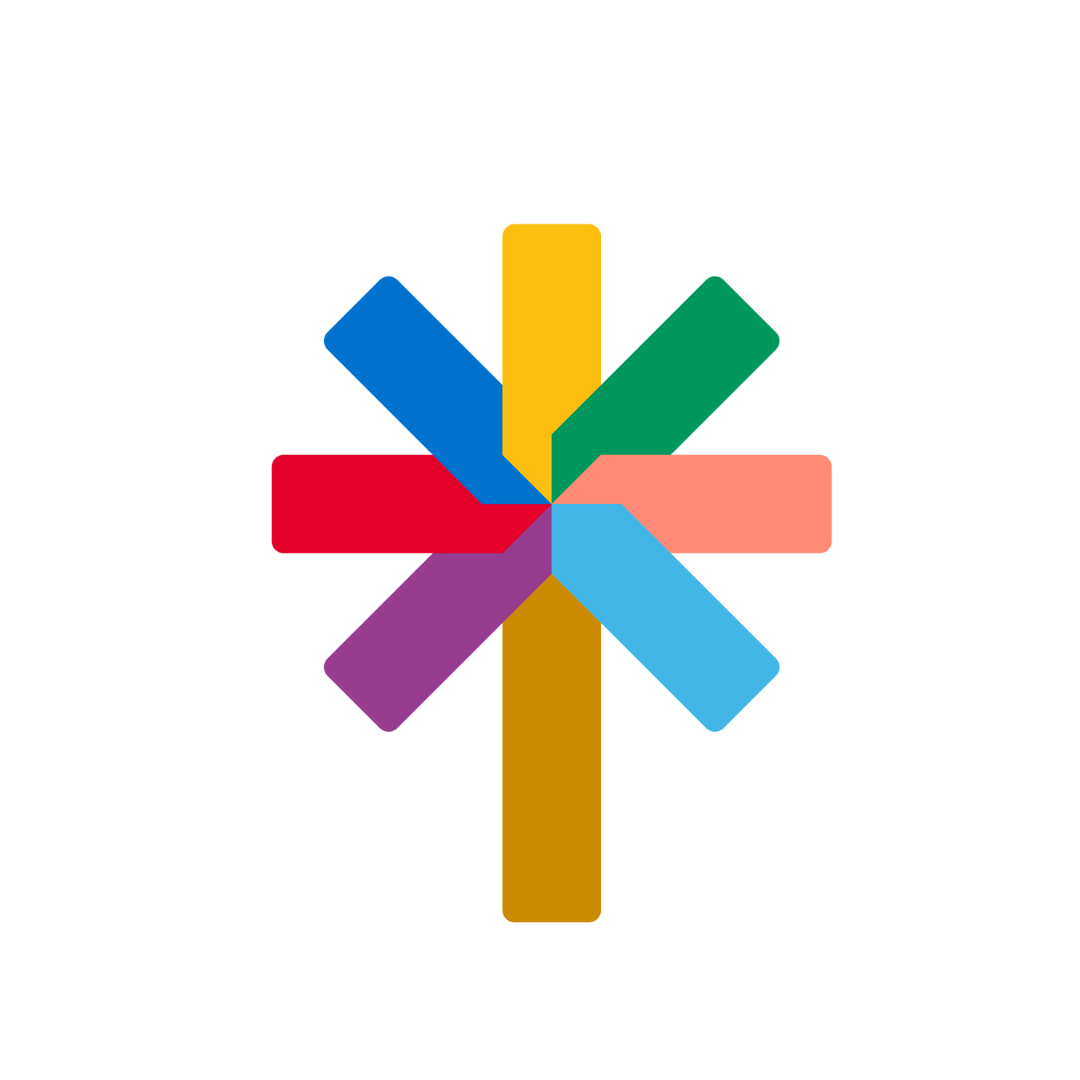 Following damage to my back it was suggested I should consider cycling to aid my rehab. The E-bike loan scheme was instrumental in helping me to understand the benefits this technology had to offer and I was hooked from the first ride. "
ALAN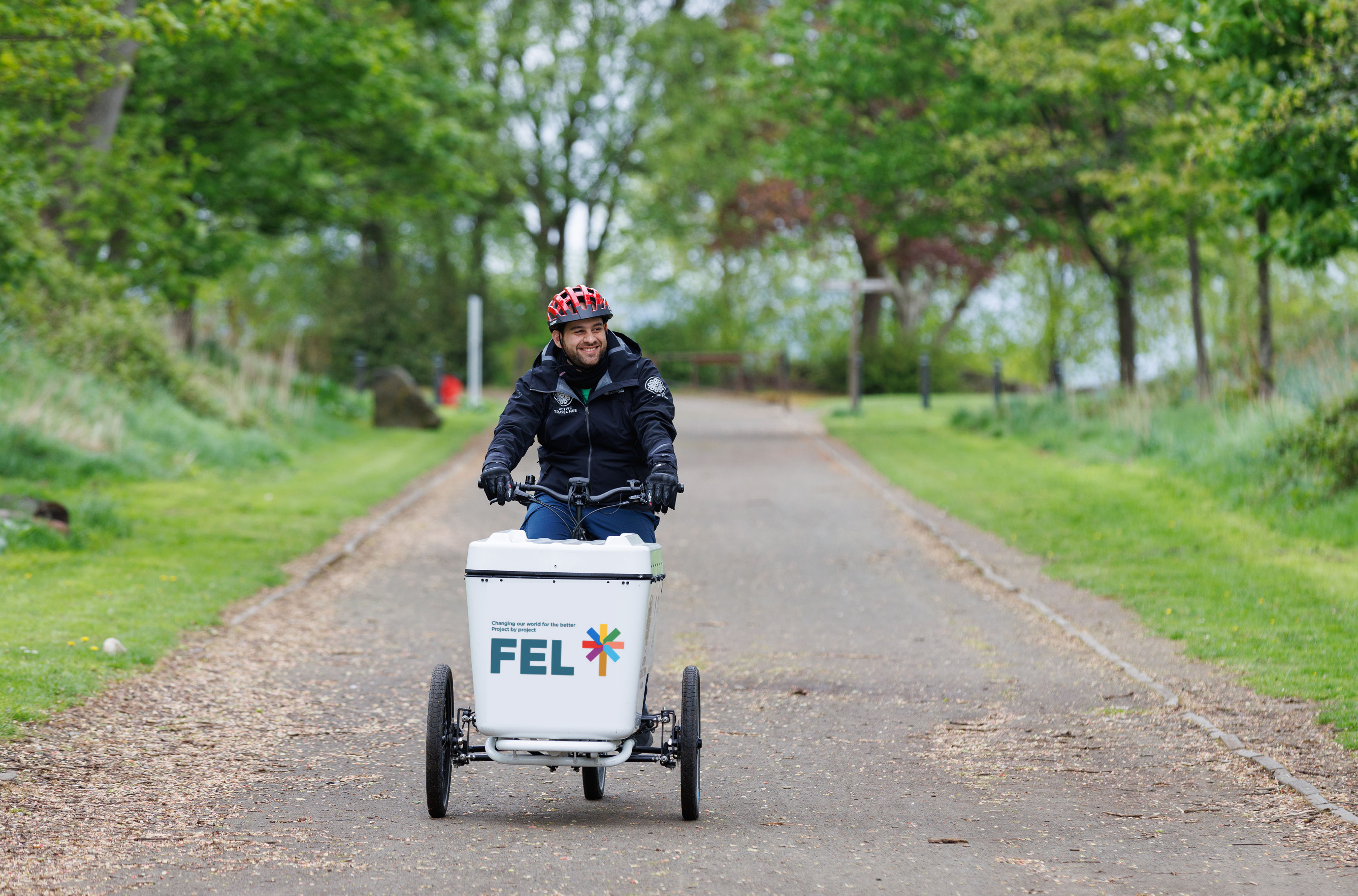 The cargo bike was a fantastic asset to GBT and the local community, especially throughout the pandemic. We have since thought more about how bikes can be used in all our services and how they can be used to transport local goods. "
Getting Better Together Café